Now open in Neenah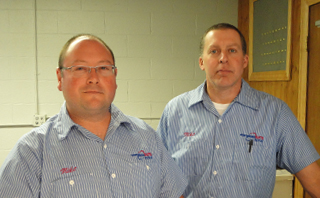 Owners Mike Brandow & Mike Sakis
Over 40 years combined automotive experience...
all in Neenah!
Complete Auto Repair is a full service auto repair shop offering:
Drivability and Computer Diagnostics
Engine Repair and Diagnostics
Heating and AC Repair
Electrical Repair
Steering and Suspension
Alignments
Brakes and Exhaust
Manual and Auto Transmission Repair
General Automotive Services Such as Oil Changes, Tire Repair, and Safety Inspections
Servicing all makes and models foreign and domestic cars, vans and light trucks.
Now Taking Appointments!
Call us today at 920-215-3541 to schedule all of your vehicle maintenace.
Hours:
Weekdays: 7am - 5pm

187 S. Green Bay Rd.� Neenah, Wisconsin (between Labor Temple and Ryder Truck)